CINEMA SESSIONS
TUESDAYS - 7PM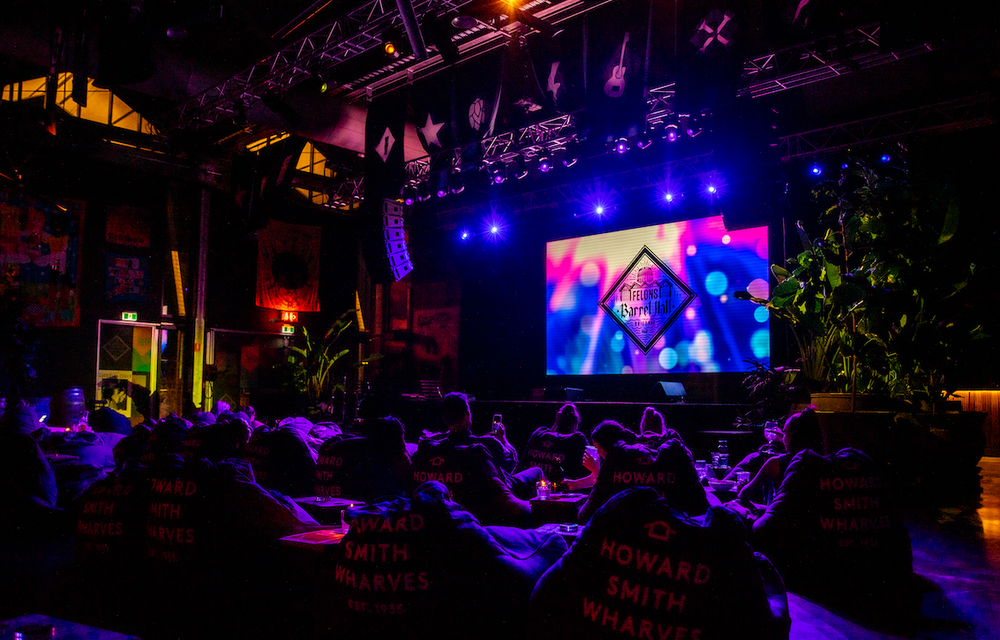 HOLIDAY SEASON: We'll be pausing Cinema Sessions on Dec 26th and kicking off  the new season on Jan 9th, 2024!
It's showtime, baby!
Cinema Sessions are reigning upon the big screen every Tuesday night from 7PM at Felons Barrel Hall. 
Kick back in comfort and soak up that movie magic with hot buttered popcorn, fresh beers & good mates! Hit the button below to pre-book your bean bag or walk in and snap up a table seat before show time!
Upcoming Sessions:
Dec 5 : The Holiday (M)
Dec 12: Elf (PG)
Dec 19: The Grinch (PG)


Movies rated M or above will be screened indoors only.
Viewing age restrictions apply. 
Secure a beanbag for $25 (redeemable on food & bev on the night)
Or walk-in on the night for table seating - no booking required. 
BOOK YOUR SPOT