Felons 5th Birthday Bash!
Sunday, 26 November
,
11AM - LATE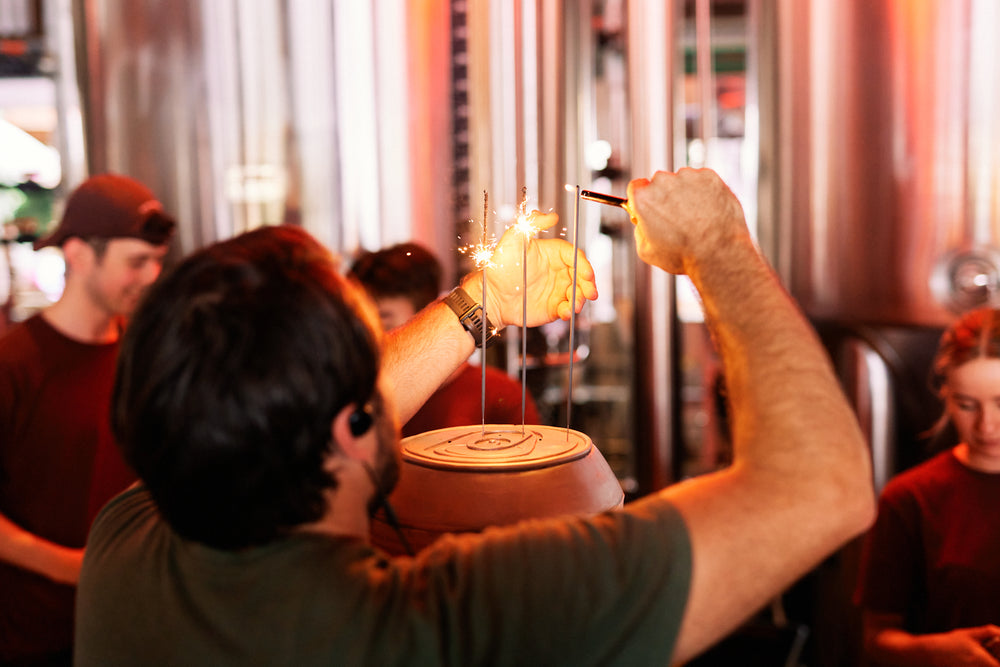 Guess who's turning 5?!
On Sunday November 26th we're throwing a big ol' birthday bash to celebrate our 5th year of brewing down under the Story Bridge - and you're all invited!⁠
Come on down and join us at the brewery and Felons Barrel Hall. We've got an epic sun-soaked celebration in store packed with fun for the whole family!
🎉 Free brewery tours from 11am-5pm. Book your spot here
🦐 $10 bug rolls & $15 king prawn & Moreton Bay bug buckets.
🍻 Limited release Hazy IPA & Portland Pale Ale pouring fresh from the tap.⁠
🎨 Live street art from Phoebe Paradise!
✨ Roaming entertainers⁠
🎸 Live music from Steele Syndicate at Felons Barrel Hall (4pm)
🎧 DJ on the Felons Fish n' Chipper lawn! 
🍕 kids eat free over at Felons Barrel Hall (11am-5pm)
+ A giant tinnie cake to share around! ⁠
⁠
Walk in any time from 11am & raise a beer to 5 years!
See you there, Brissie!
BOOK IN THE BREWERY