Brewer's Journal
Proudly Supporting Movember
We're supporting our mates at Movember this month, with a brand new limited release beer and an iconic movie moustache night!
Community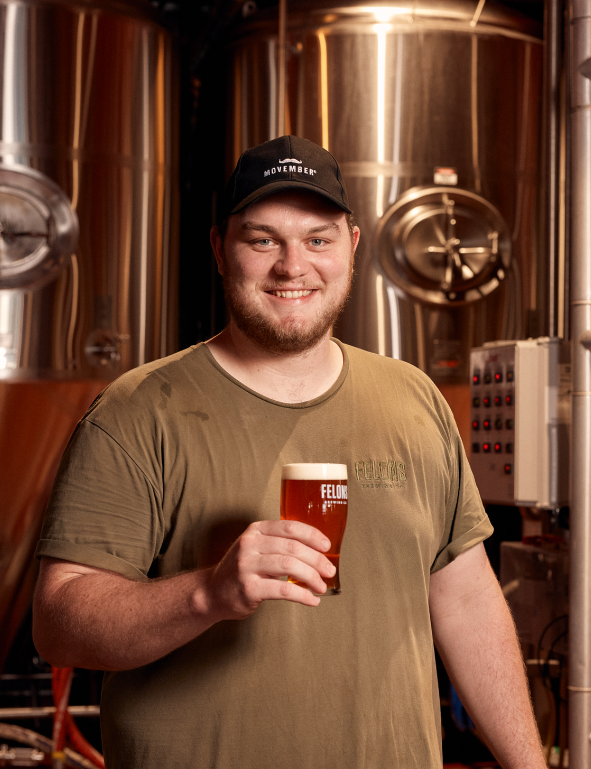 For any craft brewery, an influx of missing beards can only mean one thing... Movember is here!
The mo's are growin' and the beers are flowin' this November, as we proudly support our mates at Movember! It's not all facial hair though, we believe it's actually a great mo-vement to unite our community, initiate important discussions and normalise men's mental health.  
NOW TAPPED: FELONS BITTER
We're backing the cause with a beer, of course! Our new limited release beer, Felons Bitter, now on tap at the brewery and Felons Barrel Hall. With 100% of the profits donated to Movember, every glass goes a long way. Call your mates down, connect over some refreshment and support this worthy cause.     
MOVEMBER MOVIE NIGHT
Enter a glass case of emotion (aka the Barrel Hall) this November 14 with our special screening of the classic comedy, Anchorman. An iconic moustache on the big screen, accompanied with solid chats and scotchy scotch of course. Stay classy, Brisbane.
7PM Tuesday Nov 14, book your beanbags below and grab a beer before the movie starts!
MOVEMBER MOVIE NIGHT TIX