Kerala Dust
Saturday, 18 November
,
Doors open 8pm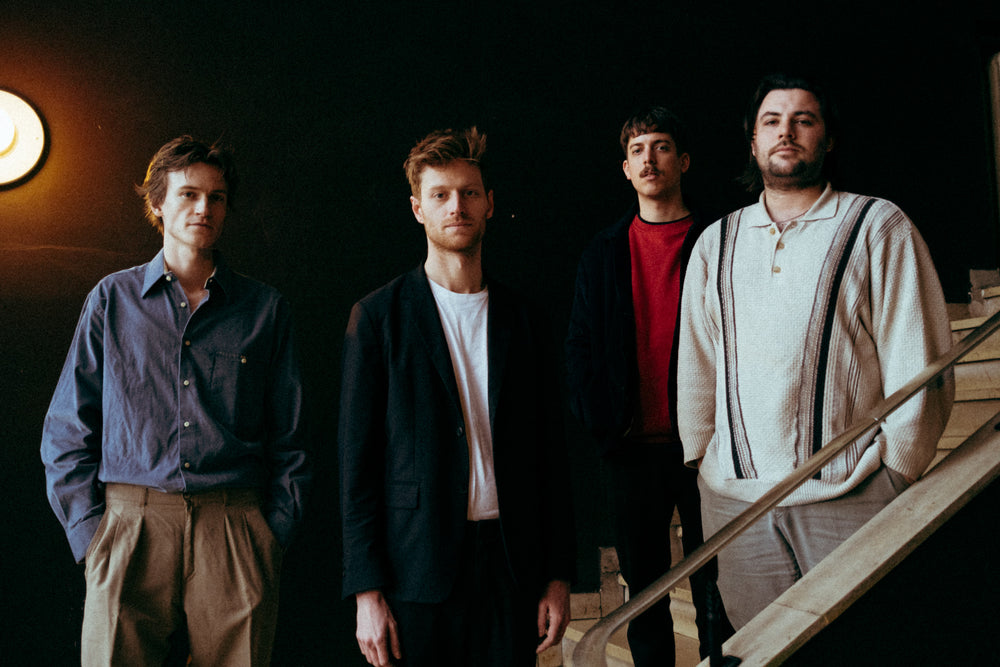 Kerala Dust's new album 'Violet Drive' is a record deeply affected and influenced by its surroundings. The band, formed in London in 2016, are now based between Berlin and Zurich, and the three Brits have created a deeply European album torn between the past and future.
Formed out of a growing love of electronic music mixed with a history in indie bands, producer and instrumentalist Edmund Kenny started the band at a time when making electronic music on a laptop "seemed like the best way to achieve the sounds I heard in my head". He adds: "I got really into club music and the endless repetition of all of that music, and the way that, as it repeats incessantly, things unfold on you and it almost becomes a sort of mantra, leaving you in a clear headspace."
These elements are a defining force behind Kerala Dust, whose music incorporates blues and americana mixed thrillingly with untraditional electronic beats. In a break from past ways of working, the songs on 'Violet Drive' were built from the drums up, and this off-kilter percussion defines the album; they often sound like a war cry. Recorded in two weeks in a studio in the Swiss Alps, the thudding backbeat laid down provide the framework upon which the album's lyrics and instrumentation bounce off and flesh the songs out.
The universe the album inhabits feels deeply interconnected with European history. He says: "Violet Drive was truly conceived as a trip through Europe, a drive from Hamburg to Rome."
Free Entry Via Registration